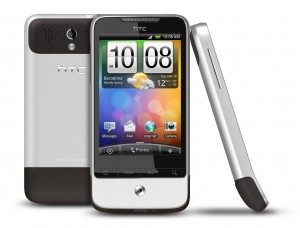 Global smartphones manufacturer HTC on Friday introduced an enhanced experience of Sense, the company's mobile user interface, that it says will be available on two new smartphones: the Legend and Desire.
"At its essence, the mobile phone is the most personal item any person has in their possession. HTC Sense was created to magnify users' ability to create and define their own unique mobile experience," says Quinton Leigh, managing director of Leaf International Communications.
"HTC Legend and HTC Desire take Android to another level in both substance with HTC Sense and style with HTC Legend's revolutionary crafted aluminum uni-body design."
Sensory experience
HTC says its Sense user interface (UI) is "people focused and creates a unique user experience, by making phones work in a more simple and natural way".
The UI sports a new HTC application and widget called "Friend Stream" that seamlessly aggregates your social communication including Facebook, Twitter, and Flickr into one organised flow of updates. This simple aggregation makes it easier to focus on what friends are doing as well as to view the images and links they share. People can be organised into specific social circles, such as groups of friends, colleagues or any other way that makes sense.
The HTC Sense also introduces improvements to applications including the browser, email client and others. In addition, it also includes a new newsreader application and widget, as well as a new seven-screen 'Leap' thumbnail view for quick and easy access to specific screens.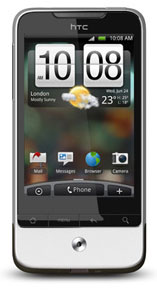 Legend
The HTC Legend sports a smooth, continuous surface, machined from a single aluminum block into a seamless compact frame. It includes a stunning 3.2 inch, AMOLED HVGA display. The traditional trackball has been replaced with an optical joystick, surrounded by a narrow button to improve usability.
The HTC Legend offers improved software and a better performance. It also runs the latest version of Google's Android operating system 2.1.
The touch screen reacts immediately and precisely to finger commands and the display's resolution is heightened. Colour saturation and high contrast is achieved via the AMOLED technology.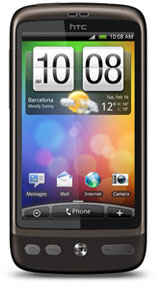 HTC Desire
According to HTC, its Desire phone is the "richest way to visually experience news, friends, photos, favourite places and whatever else is important on a mobile phone".
With one of the most advanced displays available on a phone today, the Desire is designed with a large 3.7 inch AMOLED WVGA display to enhance and maximise content, including pictures and videos, browsing the Web or checking on friends' status updates.
It is powered by a one gigahertz Snapdragon processor and is Adobe Flash 10.1 ready. As with the Legend, the Desire also includes an optical joystick.
It has 512MB of ROM and 576MB of RAM, and takes up to 32GB microSDs. The battery itself is a 1,400mAh pack and ports include microUSB on the bottom and a 3.5mm headphone/headset socket on the top. The Desire also comes with the latest Google Android 2.1.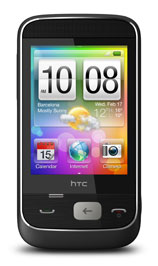 HTC Smart
The Smart is HTC's budget smartphone. It incorporates a 300MHz processor, 256MB of memory and uses Micro SD cards for storage.
It sports a 2.8-inch TFT-LCD touch-sensitive screen with QVGA resolution and is equipped with a 3.5 mm stereo audio jack. It also includes a 3.0 megapixel colour camera with fixed focus and flashlight.
The handset has single-band (2100MHz) HSDPA 3G and quad-band GSM/GPRS/Edge connectivity, but no Wi-Fi. It has Bluetooth 2.0 with A2DP stereo audio.


Related articles
Topics for this article