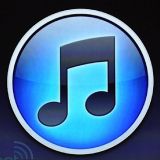 On Wednesday the 1st of September, Apple introduced a music-centric social network called Ping, and unveiled updates to its lineup of iPods and Apple TV.
Ping is built into the new iTunes 10, and is available for download to its 160-million users with immediate effect. The service will allow users to discover new music by allowing them to follow and view their friends' music reviews, purchases and planned concert attendances. Bands can also use Ping as a platform to communicate new releases, concert tours and events to their fans.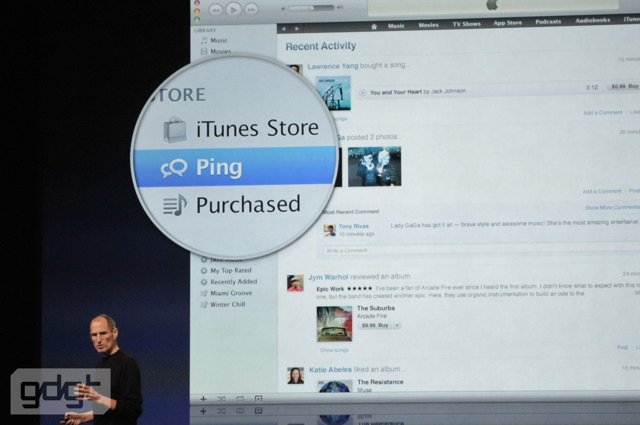 Just about every iPod in Apple's arsenal got refreshed with new versions of the iPod Shuffle, iPod Nano, and iPod Touch being introduced. The only iPod left out is the Classic, but it still remains available for purchase. Certainly the most dramatic change to the lineup is the iPod Nano, which does away with the click wheel in favour of a multi-touch screen.
The iPod Touch, Apple's best selling iPod, has a new slimmer form, both front and rear facing cameras for FaceTime video chatting, and the same high resolution "retina" display as the iPhone 4.
Apple also introduced an upgraded version of its Apple TV set-top box that includes Netflix integration and allows users to stream television shows from Fox and ABC at US$0.99 per episode, and movies from Apple's own database at US$4.99 per movie. At $99, the now more compact Apple TV device is markedly down from its previous $229 price tag.
Steve Jobs demoed some of the upcoming iOS 4.1 new features including High Dynamic Range photos and Game Center, which will focus on Multiplayer gaming. iOS 4.1 is scheduled for release next week and will also include functionality for renting TV shows.
The captive audience was also treated to a sneak peak of iOS 4.2, which will be coming to the iPad. This means multi-tasking is in the pipeline for the iPad, as well as some new features such as wireless printing and AirPlay. AirPlay allows users to stream songs, videos and photos from iOS devices to other Wi-Fi devices around the house. With AirPlay, a video on the iPad can aslo be played on a television set through the Apple TV set-top box.
Related articles
Topics for this article