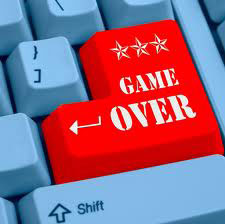 2010 has been an amazing year for gaming. We saw the release of some ground breaking titles and also the return of some old favorites polished to perfection. Here is what the team over at Memeburn thought were the 10 very best games of 2010.
10. Call of Duty: Black Ops
The highly-anticipated shooter that grossed more than Avatar, Call of Duty: Black Ops is at the top of every gamer's Xmas wish list. But does it live up to all the hype? Well, while the story is fresh and innovative, the gameplay is pretty much the COD that loyal fans have come to know and love with all its vices and virtues. That being said however, this is a small reservation in a huge, enthralling game. The multi-player is robust and varied, and the single player campaign looks fantastic and will keep you thoroughly entertained from start to finish.
9. Alan Wake
One of the biggest horror titles of the year, Alan Wake is sure to make you think twice before going out in the dark alone. Alan is a well known horror novelist on his way to a small town for a little downtime when strange events set him on a path to discover the truth behind the mysteries that enshrouded the town of Bright Falls. The gripping plot-driven gameplay, reminiscent of early Steven King novels, and well-fleshed out characters make the experience all the more enjoyable.
8. Darksiders
Arguably one of the most epic fantasy games of 2010, Darksiders puts you in the saddle of one of the four horsemen of the apocalypse. War has been falsely accused of breaking the long held truths between heaven and hell, and must go on a heroic quest to clear his name and restore the balance. The God Of War-style gameplay mechanics are tons of fun and the art direction is jaw dropping. You'll have trouble putting the controller down long enough to go to sustain vital bodily functions.
7. God Of War III
The Ghost of Sparta is back once again to have his bloody revenge upon the gods of Olympus (and smash some skulls along the way). The latest installment of the God of War franchise is quite possibly the best to date. Stunning visuals and the trademark fluidity of the gameplay along with its legendary set pieces makes this game a must have for any PS3 owner.
6. Batman: Arkham Asylum
According to our friends over at IGN, "Batman: Arkham Asylum is the greatest comic book videogame of all time". Playing on the popularity of the Dark Knight-style Batman, this game is far from being "Kapow!" ridden child's play. It's Batman as he was intended to be played: dark and pissed off. The game has some fantastic gameplay elements, a great narrative and fantastic voice acting from a familiar Batman cast.
5. Heavy Rain
Heavy Rain is a unique experience. It employs a controversial control system that, luckily for the developers, actually worked out really well in allowing the intricate and intense story to unfold. Ultimately, more of a movie than a game, Heavy Rain revolves around family man Ethan Mars who, after losing his son, finds himself in the midst of a mystery involving the serial murders of the Origami Killer. A riveting and exceptional experience.
4. FIFA 11
As with every Fifa title, some argue that there are not enough substantial changes to qualify releasing a new version each year. Well, this year's Fifa has made some noticeable improvements and has made quite the impression. The character animation has improved movement and has made gameplay ever more impressive and lifelike. It's compulsory buying for any footie fanatic.
3. Red Dead Redemption
When the team at Rockstar San Diego announced that it was bringing out a Western as their next big project, the news was met by the gaming industry with great speculation. Red Dead Redemption turned out to be one of the highest grossing sandbox games ever, close to rivaling the studio's flagship title, Grand Theft Auto. When federal agents threaten his family, former outlaw John Marston is sent across the American frontier to help bring the rule of law. Experience intense gun battles, dramatic train robberies, bounty hunting and duels during a time of violent change.
2. Halo Reach
Generating more than US$200-million in the United States and Europe during its first 24 hours of release, Halo Reach is the culmination of all the best elements of the entire series all rolled up into one complete package. You don the armour of Number Six, the newest member of an elite group of Spartan soldiers known as Noble Team who are based on Planet Reach. The multi-player is varied and extremely addictive, and the campaign is a welcome addition to the canon of the Halo Universe.
1. Mass Effect 2
Two years after Commander Shepard repelled invading Reapers bent on the destruction of organic life, a mysterious new enemy has emerged. On the fringes of known space, something is silently abducting entire human colonies. Now Shepard must work with Cerberus, a ruthless organisation devoted to human survival at any cost, to stop the most terrifying threat mankind has ever faced.
Games like Mass Effect 2 don't come around often enough. Look at any aspect and you can be sure it's great. Its incredibly personal while still retaining a sense of epic sweeping scale. The combat and mission design are outstanding. The visuals, voice acting, soundtrack, and direction are miles ahead of the competition. Perhaps most impressively, it manages to fulfill its incredible ambition while suffering from very few technical hiccups. All of this explains why Mass Effect 2 is our number one game of 2010.
Related articles
Topics for this article